DOC is a Grandson of Dry Doc, who is Doc O' Lena's full brother. DOC has been tested and 50% of his foals where paints. He is also N/N for the Leathal White Gene, so he never produced a leathal white foal. He tested Heterozygous, for the cream dilution gene, producing buckskins, smoky blacks, and palominos. Doc is outstanding. He is eager to please and willing to try anything. What a great attitude and disposition. I use him on the farm working cows and he is outstanding !
"DOC" MARCH 2012
APHA PALOMINO TOBIANO STUD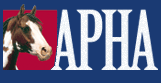 DOC is in the American Paint Horse Association Ride America Program.



DOCS SUGAR BUBBY RLM
APHA #827,001

DOC AT 11/2 YEARS OLD
APHA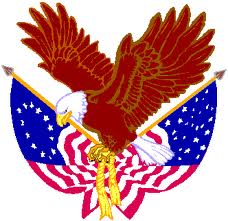 Pedigree for DOCS SUGAR BUBBY RLM
APHA PALOMINO TOBIANO
Doc is 15 hands tall, very gentle and easy to work with.
Sire
POBRECITO DOC
Sire
DRY DOC
Sire
DOC BAR
Sire
LIGHTNING BAR
Dam
DANDY DOLL
Dam
POCO LENA
Sire
POCO BUENO
Dam
SHEILWIN
Dam
POBRECITO BADGER
Sire
PEPPY SAN BADGER
Sire
MR SAN PEPPY
Dam
SUGAR BADGER
Dam
POBRE MARVILLA
Sire
EL POBRE
Dam
MARAVILLA SHELL
Dam
MY SKIPS REWARD
Sire
HILLBILLY REWARD
Sire
SUPREME PRINCE
Sire
SKIPS SUPREME
Dam
SKIP ROSITA
Dam
REALLY HILLBILLY
Sire
SKIPA CHIEF
Dam
ABBIES BILLY
Dam
PRINCESS SAGE
Sire
BANDERO PRINCE
Sire
PRINCE A BAR
Dam
MISS BANDERO FOUR
Dam
MISS AWHE SAGE
Sire
SAGE BOY UNION
Dam
QUESTION DASH
This pedigree page was built for free at SitStay.com

DOCS DAM - MY SKIPS REWARD
APHA PALOMINO TOBIANO
DOC'S GRANDFATHER -
DRY DOC -
DRY DOC is a full brother to DOC O LENA

Stallion Show Record
NCHA FUTURITY CHAMPION 71
NCHA Earnings: $85,149
NCHA HALL OF FAME
AQHA Reserve W.CH. CUTTING
Superior Performance, CUTTING
Stallion Sire Record
World Champion Sire, NCHA
NCHA Get Money-earners
Working Cow Horse Get Money-earners
Leading Sire List
Equistat Leading Performance List: #13 -
Leading CUTTING Sire -
Lifetime GET Earnings $3,815,501
DOC'S GREAT GRAND SIRE'S -
Peppy San Badger, a son of Mr. San Peppy, is the second all-time leading sire of cutting money earners. The classic cross of PEPPY SAN BADGER horses bred to DOC BAR & DOC O LENA horses has produced more successful cutting horses than any other. This is evident throughout cutting history and is the predominant successful cross in today's modern bloodlines, turning up in most of the popular sires, including those such as "DUAL PEP" and "GRAYS STARLIGHT".
NCHA Earnings: $172, 711
NCHA Hall of Fame
NCHA Futurity Champion
NCHA Open Derby Champion
NCHA 3X Cutting World Champion,
NCHA Reserve World Champion
# 2 LEADING SIRE OF CUTTING EARNERS
Lifetime Cutting Get Earnings $23,500,000+
Doc Bar is considered the most influential foundation cutting sire of all time. His most famous offspring is NCHA FUTURITY CHAMPION, DOC O LENA, sire of highest money earning stallion
#1 Lifetime NCHA Sire, SMART LITTLE LENA.

Doc Bar's legendary status lies in his ability to produce top cutting / performance horses, (not in his own show record). He is a leading sire of cutting winners over $9,102,255, and leading paternal grandsire of foals with earnings over $5,546,771.

AQHA Stallion Sire RecordAQHA Champions - 27, World Champion Sire, CUTTING, WORKING COWHORSE, WP, Reserve World Ch. Sire, CUTTING, Top Ten World Show Sire, AQHA High Pt Halter Stallion, Superior Performance Sire
Sire of 31 AQHA Champions, Sire of NCHA Money-earners

Poco Lena -

1st Mare inducted into NCHA Hall Of Fame
Dam of Dry Doc, NCHA Futurity Champion
Lightning Bar -
SI-96 (AAA)/ROM Race, 10-4-3-1, LTE$1,491.,H-18.0
Brdr/Ownr: Art Pollard, Tucson, AZ.
2X Race Wrld Ch Sire, Sire of: Supr Ch, Supr Halter, ROM Perf & Race ROM Offspring.

Poco Bueno -
Breeder: Jess .Hankins, Rocksprings, TX. Owner at time of registration: E. P. Waggoner, Ft. Worth, TX.
H-37.0/P-8.0, AQHA Ch/ROM Arena, NCHA LTE $2,031. NCHA #14, NFQHA 100%. Died 1969. Sired 36 AQHA Ch, 3 NCHA Hall of Fame.



Mr San Peppy -
NCHA $107,866 P-161.0, NCHA Hall of Fame, NCHA Derby Champ, NCHA World Champion 1976, AQHA High Pt Cutting Stallion, COA, Gold, Silver, Bronze, NCHA $107,886. 1,325 foals (338 performance foals).