SATIN JULY 2011
ABOUT A COUPLE WEEKS AFTER WE GOT HER BACK

SATIN IN JULY 2011
ALL SHE NEEDS IN SOME GROCERIES

HES A NIFTY JAC
Color: buck
#2512722
H- 0.0 P- 11.5
NRHA COM, AQHA ROM, 1990 - NRHA top 10 Limited Open.
IBHA Superior Reining, Multiple Roms, Multiple Honor Rolls, Points Halter, Western Pleasure, Hunter Hack, Disciplined Rail, Res Honor Roll disc Rail, Western trail, Honor Roll reining, Western Riding, Res Honor Roll Western Riding, Reserve Honour Roll Barrel Racing, Pole Bending, Res Honor Roll Disc Rail- Hunt Seat, Reserve Honour Rail Performance Horse.
Sire of IBHA World Champions in Reining, Working Cowhorse, Barrel Racing, pole bending.
Point earners in NCHA, Roping, Halter, Versatility points.
Sire of POCO JAC: top five ABC Paint Futurity Points,Brazil National Reining Champion ABC Paint 2006 - amatur, Brazil National Reining Champion ABC Paint 2008 - Open,Congress Reining Champion Brazil ABC Paint 2006 and Brazil National Team Penning Champion Open 2009.

HOLLYWOOD JAC 86
Color: pal
Height: dun

AQHA#0592185.

Carried both Cream and Dun gene
88% NFQHA
100% FQHA
http://www.fqha.com/articles/100percentfoundationstallions.htm >P-80
NRHA World Champion (1974 & 1975 Non-Pro)
Top Ten World Show (1974 Reining
Superior Performance (1974 Reining
NRHA $6,090
ROM Performance
NRHA HALL OF FAME
NRHA $1 million sire
#1 All Age/All Division Leading NRHA Paternal and Maternal Grandsire.

MOVIN TO THE MUSIC

Color: blk
Height: tob 16.1H

APHA-00181721

Registrations Include: APHA, PTHA, American Warmblood **, IBWBA, 4th in Nation - Dressage OCAP Program, Currently showing 1st level Dressage, 1990 Black Tobiano Stallion, 16.1 Hands 1300 Lbs., 100% Color Producer, Genetically Tested Homozygous, A.I. & Shipped Semen.





DINNER FLIGHT
Color: buck

#1279114

DINNER FLIGHT si 101, $21,064 1977-2003 (Jet On-Dinner Czech, Sure Czech TB) Proven stakes sire and top leading barrel horse sire, Dinner Flight, was humanely put to rest on February 15, 2003 due to a worsening neurological condition, which was causing the stallion to be unable to rise from lying down. According to his owners, Lee and Annie Woods of Grangeville, Idaho, Dinner Flight was still in excellent physical condition and good mental spirits. In spite of his 26 years, the Woods are expecting 12 foals by him this spring. The Woods purchased the stallion in 1989 to found a breeding program focused on raising quality individuals with speed, intelligence, athletic ability and conformation that would excel in the rodeo arena. During his years at South Mountain Ranch he was crossed to a variety of bloodlines and continuously proved his ability to sire outstanding versatility in his offspring. \\\\\\\\We were blessed to own him and many of his foals. One of the greatest gifts he has given us has been all the wonderful people we have met through him,\\\\\\\\ stated Annie Woods. \\\\\\\\His babies excelled in so many different disciplines...that was what made him so unique, and ultimately hard to replace. Dinner Flight was part of our family. He was a horse with a dynamic personality and he will be greatly missed.\\\\\\\\ Dinner Flight was sired by stakes-placed winner Jet On and was backed by a long line of stakes producing females. As a runner he won 11 races from 18 starts to three and placed second three times, earning his black type by winning the Billy Rydalch Derby and the Gem County Futurity. He also placed second in the Magic Valley Derby and the Idaho Bred Derby. His success as a race sire was evidenced by multiple stakes winners such as BJ Late Flight si 101. However, his prowess was even more pronounced in the arena with such outstanding rodeo horses as High School Rodeo/Barrel Futurity Champion & PRCA Circuit Finalist Irish Wind Flight (ridden by Terry & Megan McCloud), leading WPRA contender Dinner Bid (ridden by Bonnie Lemaire & Betsy Lemaire-Nunn) and more recently top Barrel Futurity and Derby money earner Watch Flit Flight (ridden by Lynzie).

EASTER KING
Color: sor

AQHA# 0040406

AQHA H-2/P-4
ROM Cutting
Breeder:Jess L. Hankins,Rocksprings, TX
SIRE OF: World Ch Offspring(1),Res World Ch Offspring(4), Sup Halter Offspring(2),Sup Perf Offspring(12),AQHA Champs. Sire of: HOLLYWOOD JAC 86-NRHA leading Paternal Grandsire of NRHA Earners of over a million dollars. EASTER GENTLEMAN-NRHA FUTURITY - Sire Record holder for most Championships won in a single Futurity. 1990- Open Champion, N/P Champion, L/O R Champion With three off spring entered.

NIFTY BEE
Color: grul

AQHA#0144629

H-3, P-91.5, NCHA money earner ($88.52). AQHA Honor Roll Trail Horse 1965. AQHA High point perf horse, Halter point earner. Sire of Superior perf, AQHA High point perf, AQHA Champions, Rom perf, NRHA Money earners, Halter Point earners, Sire of Boggies Last Dam of Mr Boggie Jac NRHA Open World Champion,Boggies Yellow Jac 2X World Champion and Boggies FlashyJac.

ZIPPO PINE BAR
Color: sor
Height: 15.2

#0617456

1992 Inducted NSBA Hall of Fame
2000 Inducted AQHA Hall of Fame
Sperior Performance, 1972 WP.
Sired: 1648 AQHA foals, 68 Appaloosas, & 72 Paints which collectively earned over 50,000 show points.
All Time Leading Sire of AQHA High Point Performance Horses. Leading Sire of NSBA money earners. Sire of NRHA money earners.
Euthanized on January 12, 1998 at age 29 following a major stroke.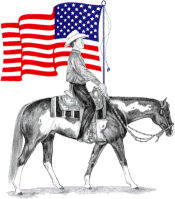 THANK YOU FOR CHECKING OUT OUR SITE. HAVE A NICE DAY !