This is Jag's Dam, please click on her picture to see more about her. Thank You !

DOC O' LENA
AQHA # 0493297

H-0/P-2
75% foundation
1970 NCHA Futurity Ch.
NCHA World Ch.
NCHA LTE: $21,991.93. COA
A Leading Sire NCHA money earners.
A Leading Maternal Grandsire NCHA Money Earners.
AQHA Hall Of Fame
Sire of Multiple NCHA Hall Of Fame.
Doc O Lena's Story -

DOC BAR
#0076136

AQHA H-36/P-0
AQHA Race SI-75 (A), 4-0-0-1, $ 95
AQHA Hall of Fame
NCHA Hall of Fame
Señor principal y Abuelo materno de: Campeón del Mundo de Cortadores, AQHA CHS, NCHA CHS, & Arena ROM. Murió
7-1992. Señor
de 485 potros 1960-1978. Padre de 27 capítulos y 132 AQHA ROM. 50% NF

LIGHTNING BAR
AQHA # 0037566

AQHA H-18/R-26
AQHA CHAMPION
ROM Arena
Race SI-95(AAA)(SP)(R-26.0)/ (FLS), 10-4-3-1, $1,491.
AQHA Hall of Fame 2007
Breeder/Owner: Art Pollard, Tucson, AZ.
25% NFQHA
A Leading Sire & Maternal Grandsire of Race ROM
A Leading Sire Money Earners
Sire of 77 ROM Race
SUPREME CH.OFFSPRING: Lightning Rey.
AQHA CH.OFFSPRING: Cactus Comet, Crash Bang, Lightning Rey, Pana Bar, Relampago Bar.
SUPR.HLT.OFFSPRING: Crash Bang, Lightnin Bar Jr, Lightning Rey, Pana Bar.

POCO LENA
AQHA # 0030475

AQHA H-174/P-671
NCHA LTE $99,819, COA, Bronze, Silver Awards,
NCHA Hall of Fame (1st inductee),
1960 NCHA World Ch,
5 X PCCHA Cutting Ch,
Cow Horse Hall of Fame,
AQHA Ch,
1958, 1959, 1960 AQHA Honor Roll Cutting Ch,
AQHA Superior Cutting and Superior Halter Hse, Arena ROM

POCO BUENO
#0003044

Breeder: Jess Hankins, Rocksprings, TX.
Owner: E. P. Waggoner, Ft. Worth, TX.
100% Foundation
H-37.0/P-8.0
AQHA Champion/ROM Arena/Hall of Fame
Sire of AQHA Chs/ROM Arena/Pro.Dghts/etc.
HERDA Carrier
He was grand champion stallion at Denvers National Western Stock Show, the Southwestern Exposition and Fat Stock Show in Fort Worth, State Fair of Texas in Dallas and the American Royal Livestock Show in Kansas City. As a 4-year-old, in 1948, Poco Bueno started his performance career as a cutting horse, and his amazing ability helped him to quickly acquire an impressive record - and a legion of fans. He was the first quarter horse to be insured for $100,000.00. Poco Bueno died November 28, 1969 and Mr. Waggoner left specific instructions in his will that Poco Bueno was to be buried in a standing position in a grave across from the ranch entrance on Hwy. 283.

DRY DOC
AQHA # 0549191

AQHA H-0/P-96
Full brother to DOC O LENA.
NCHA $85,148.16
1971 NCHA Open Futurity Champion
3rd NCHA Non-Pro Top Ten
NCHA Hall of Fame
AQHA Reserve World Champion Senior Cutting Horse
Superior Cutting.
Equistat Top Fifteen All-time Leading Cutting Horse Sires.< Cleaned up in all of the go rounds of 1971 NCHA Futurity.

BEAU BONANZA
AQHA# 0618947

AQHA H-216/P-46
AQHA Champion
1971 High Point Halter Stallion
Superior Halter
Arena ROM
Breeder: Clair O. Nelsen of Duluth, MN
Sire of: AQHA Champion, High Point Halter Horse, & Show ROM
85% NFQHA
DOB: April 9, 1969

BOSTON MAC
AQHA# 0534894

H- , P-
Superior Halter
ROM Performance
Race money earner
Sire Of:
World Champion Offspring
Reserve World Champion Offspring
Top Ten World Show Offspring
Superior Halter Offspring
AQHA High Point Halter Offspring
Superior Performance Offspring
AQHA High Point Performance Offspring
AQHA Reserve High Point Performance Offspring
AQHA Champion Offspring
ROM Halter winners
ROM Performance winners
Race ROM winners
NCHA Money-earners
Race Money-earners
NSBA Money-earners

TRIPLE CHICK
AQHA # 0072953

Breeder/Owner: Frank Vessells, Los Alamitos, CA.
37%foundation.
Unraced due to founder.
A Leading Sire Of: Race ROM (187-93), Money Earners ($1,047,723), Arena ROM, AQHA Champions, Superior Halter and NCHA Money Earners.
Maternal Grandsire of race ROM (80).

TWO EYED JACK
#0178246

AQHA H-217/P-65.5
ROM Halter
Superior Halter
AQHA Champion
AQHA Hall of Fame 2007
died 3-2-91
All time leading sire of AQHA Champions, having sired 119 Champions
He also sired sixteen AQHA World Show Champions, as well as 242 Performance Register of Merit earners. He also sired three AQHA Supreme Champions
His daughter Vickie Lee Pine was the 1978 AQHA World Show Superhorse and his son, Mr Baron Red was the 1983 AQHA Superhorse
Among his other offspring were Two Eyed Patti, Two Eyed Donna, Watch Joe Jack, Two Eyed Del, Deacon Jack, Two ID Bartender, Jack Eyed, and Two Jack.



COYS BONANZA
#0143099

SI 95, AAA
16-1-3-2
$289
AQHA points earned: H-154.0/P-7.5
AQHA Champion
Superior Halter
1963 AQHA High Point Halter Stallion
69% Foundation
Breeder: Bill Coy
add`l picture: http://www.circle-s-quarter-horses.com/CoysBonanza2.jpg

JAGUAR
AQHA # 0046483

50% NFQHA
AQHA H-16/P-0/R-32
AQHA Champion
AQHA Race SI-104 AAA+
ROM Race
l2-1-2-2
Superior Performance
BREEDER: Lewis M. Blackwell, Amarillo, TX
OWNER: Ed H. Honnen Const. Co., Englewood, CO
SIRE OF: AQHA Champions, ROM Arena, Superior Halter
See AQHA Legends, Vol 5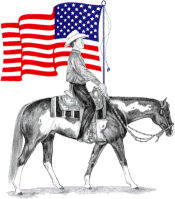 THANK YOU FOR CHECKING OUT OUR SITE. HAVE A NICE DAY !