***** JETTA'S FOAL CROP - *****
DOCS MISTY COLOR J
JETTA'S 2011 FILLY

JETTA AS A WEANLING IN 2005
APHA TOBIANO MARE
JETTA IN MAY 2009, WHEN WE BOUGHT HER
JETTA NOW- SEPTEMBER 2009
COLOR ME SMART
APHA-00194383

Earned NCHA $ 9,716,57 Won 1997 Open Championship at APHA world show. SIRE OF: MULTIPLE APHA AND NCHA CHAMPIONS. SIRE OF THE LAST 3 CUTTING CHALLENGE WINNERS AT THE APHA WORLD SHOW. Offspring earnings of over $3 Million. Average NCHA get earnings of $23,656


SMART LITTLE LENA
AQHA#1565822

Chestnut Rabicano
88% Foundation
NCHA Triple Crown Winner (1st Horse to Win this)
NCHA World Champion
NCHA LTE $577,652.36
Sire Of:
Number 1 all-time Leading Sire of NCHA money earners: $33,565,935.00
NRHA LTE $453,643.00
NRCHA LTE $253,988.76
NCHA money-earner of ($743,275.00 LTE)

DOC OLENA
AQHA # 0493297

H-0/P-2
75% foundation
1970 NCHA Futurity Ch.
NCHA World Ch.
NCHA LTE: $21,991.93. COA
A Leading Sire NCHA money earners.
A Leading Maternal Grandsire NCHA Money Earners.
AQHA Hall Of Fame
Sire of Multiple NCHA Hall Of Fame.
Doc O Lena -
Doc O Lena -

DOCS SOLANO
AQHA# 0767739

AQHA H-18/P-48
AQHA Champion
ROM Performance
Youngest horse to ever win an AQHA Championship.
NCHA $1,174.37
Sired 1,298 foals,361 earned AQHA H-72.5/P-2479,60 ROM,1 AQHA Champion,9 Superior Performance,PHBA H-0/P-2,NCHA $2,564,430.28,NRHA $1,471,819.39,NSBA $338,NRCHA $8,811.39,AQHA World Show $13,577.24.
Offspring NRHA LTE: $68,661; Offspring LTE CUT Earnings: $3,323,518. #19 All-Time Leading Sire by Money earned by progeny.


PEPPY SAN
AQHA-0114978

H- 26.0 P- 180.0 100% NFQHA AQHA H-26/P-180
AQHA Champion
ROM Halter
ROM Cutting
Superior Cutting
AQHA Hall Of Fame
NCHA Hall Of Fame.
1967 AQHA Hi Point Cutting Stallion,
World Champion Cutting Horse, NCHA LTE $49,478, COA, Bronze, Silver Award
Sire of 221 perfs incl NCHA money earners, World Ch cutting horses, Superior Perfs, and AQHA Hall of Fame, Royal Santana.

DOC BAR
#0076136

AQHA H-36/P-0
AQHA Race SI-75 (A), 4-0-0-1, $ 95
AQHA Hall of Fame
NCHA Hall of Fame
Señor principal y Abuelo materno de: Campeón del Mundo de Cortadores, AQHA CHS, NCHA CHS, & Arena ROM. Murió
7-1992. Señor
de 485 potros 1960-1978. Padre de 27 capítulos y 132 AQHA ROM. 50% NF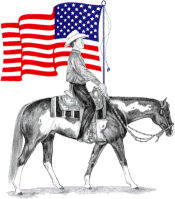 THANK YOU FOR CHECKING OUT OUR SITE. HAVE A NICE DAY !