***** SWEDE'S FOAL CROP *****
DOCS SASSY SWEDE
SWEDE'S FIRST FOAL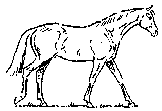 BAY BOYS RAVEN
AQHA # 3480446

AQHA Pt Earner, WFQHA World Champion and Res World Champoin, FQHR All Around Champion. Point Assoc Producer. Money Earning Producer.


SPLASH BAR
AQHA-0282642

ROM Performance & Halter point earner. H-40/P-12. ROM/incentive Funded/8 Grands,3 Reserves 14 Halter.

FAIRBARS
#0218576

Bred by: Quincy Farms, Colorado Springs Race: 05/1965 SI- 95 Starts- 43 Wins- 7 2nds- 9 3rds- 10 $ 12,380 Stakes- Wins- 0 2nds- 0 3rds- 1 1963 FPX 350 3RD PACIFIC COAST QHRA FUTURITY Show: 10/1969 Open- H- 44.0 P- 43.5 1968 OPEN AQHA SUPREME CHAMPION 1966 OPEN AQHA CHAMPION 1966 OPEN PERFORMANCE REGISTER

KAY BAR SKIP
AQHA-0799180

AQHA Champion (open) Reserve World Camp. SR Heeling. Performance ROM. Performance Producer

SKIP A BARB
AQHA#0141473

AQHA 141473 AQHA Champion, ROM Arena
Sire of AQHA Champ: Pawnee Eagle, Skip A Son
Sire of ROM Arena: Bums Barb, Pawnee Eagle, Skip A Dandy,Skip A Son, Skip Fancy Pants

CHARLIES OUT OF OIL
AQHA-2551423

APHA Halter and perf.Point producer,APHA ROM and Superior producer, ROM Producer in IBHA. World Champoin pro in IBHA. AQHA Point pro in Halter & Performance.

MR DIAMOND DUDE
AQHA # 0539866

H-19/P-0
Get Summary:
115 Performers; 3 AQHA Champions, 23 ROM Arena, 1 Youth Supreme Champion, 3 Youth AQHA Champions, 8 Youth ROM Arena, 1 World Champion Working, 1 Super Horse, 1 Youth World Champion Halter.
91% Foundation.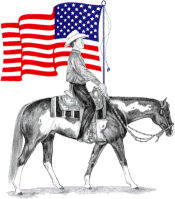 THANK YOU FOR CHECKING OUT OUR SITE. HAVE A NICE DAY !